If you're not one to follow trends, you probably like to fill your home with timeless elements. From classic marble countertops to neutral decor, you look for things that never go out of style.
Extend that ethos to your bathroom with these tips for creating a timeless bathroom design.
How Can You Make Your Bathroom Look Timeless
Timeless bathroom design stands the test of time, maintaining its elegance, practicality and beauty through trend cycles. It's all about striking a balance between classic elements and functional features, creating a space that will remain appealing for years.
Here are a few key ways to achieve a timeless traditional bathroom:
Use White or Neutral Color Tones
Interior design trends come and go, but one thing is for certain: neutrals are always in style. Neutral colors like ivory, taupe and gray are elegant, extremely versatile and help make spaces feel more open. Keeping the main parts of your bathroom—your shower or tub, flooring, and vanity—neutral allows you to incorporate other colors and redecorate without worrying about clashing aesthetics. Start by choosing shower walls or vanity backsplashes in white brick or other neutral material to add visual interest with texture. You can always add some drama around your shower with dark accents or patterned wallpaper to infuse the room with color.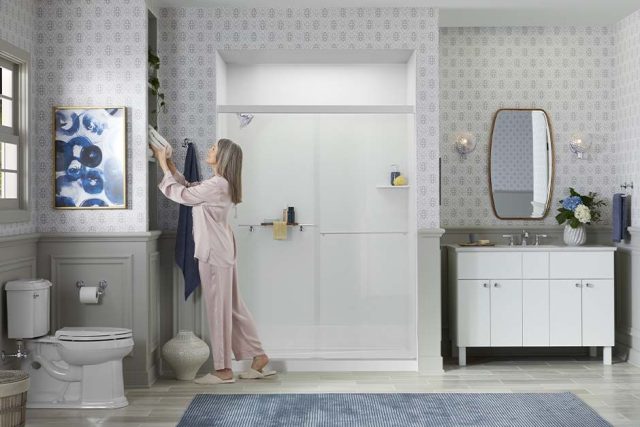 Choose Cool Metals for Faucets
Showerheads and faucets in colors like chrome and brushed nickel are classic, subdued and elegant without being flashy. Like a white shower, they complement any design aesthetic and can even be matched to your drawer pulls and door knobs for a perfectly cohesive bathroom style.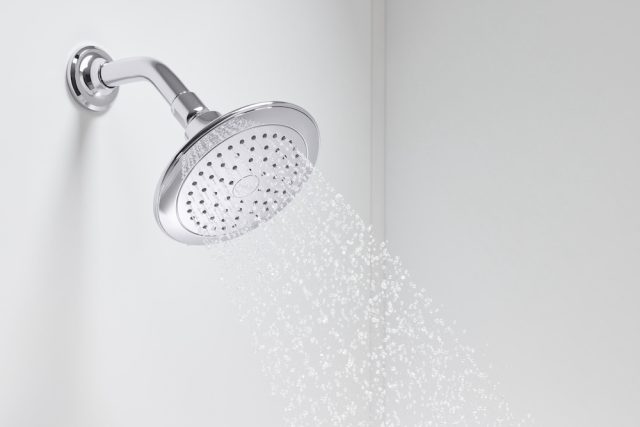 Incorporate Natural Stone
Beautiful, durable, low maintenance and versatile, there's nothing quite like natural stone. Marble countertops are timeless in a bathroom, but quartz and travertine are also popular choices for vanities. For stone floors, choose slate, onyx or granite. These are beautiful and can stand up to the humid conditions of a bathroom.
You can also incorporate stone into your shower. KOHLER® LuxStone® shower walls are made of a blend of crushed stone and other natural materials, creating a luxurious and natural aesthetic in any bathroom space. No matter how you integrate stone into your bathroom, you'll enjoy a chic, timeless look.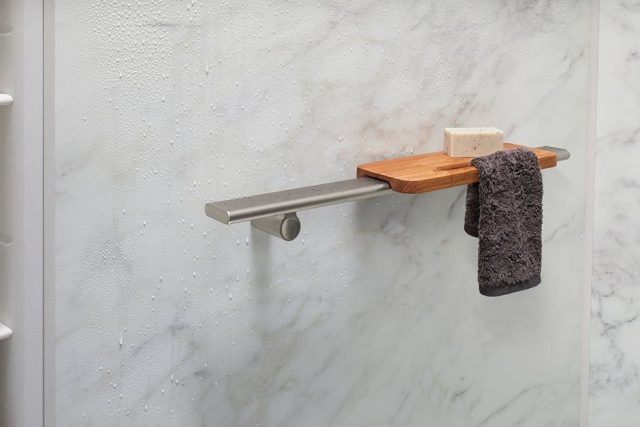 Integrate Storage Space
Like neutrals, additional storage is always welcome anywhere in the home, but especially in the bathroom. With items like towels, linens, makeup, skincare and haircare, the bathroom necessitates additional storage space. Storage can even be part of your decor with items like towel ladders, baskets and three-tiered storage carts.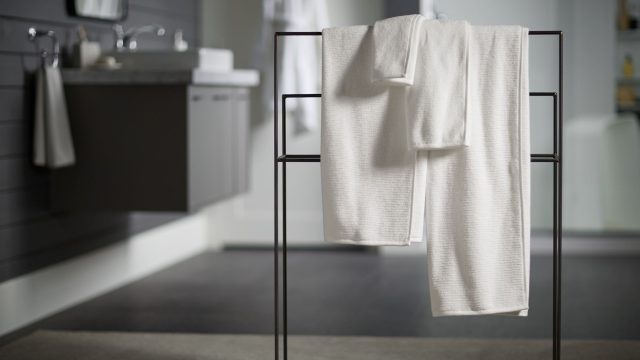 Add Texture in Creative Ways
Since a timeless bathroom typically has a neutral color palette, you can add interest with texture in other decor items. Try incorporating natural elements like wood or houseplants, textured or patterned wallpaper and different textiles. Towels are the obvious choice, but rugs and woven decor are also bathroom staples that can add dimension to a more neutral space.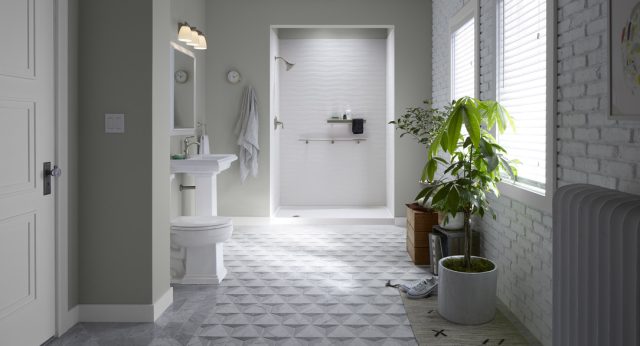 Create Your Timeless Traditional Bathroom
Ready to design a shower space that stands the test of time? Access expert design advice while creating your Timeless Traditional bathroom by requesting your free consultation today.