Shower Support & Stability
Add stability to your walk-in shower with a foot ledge or grab bar. Elegant design meets innovative safety measures to provide support for your bathroom routine.
Grab Bar Sizes and Styles for Your LuxStone® Shower
Gain a KOHLER-quality entry and exit for your walk-in shower with grab bars in varying styles, materials and sizes.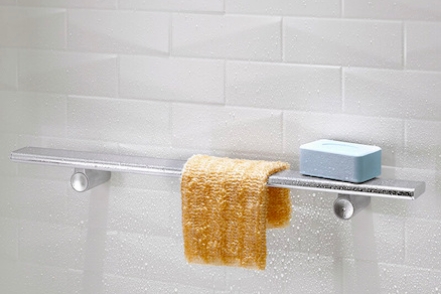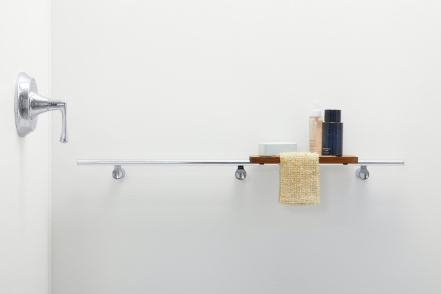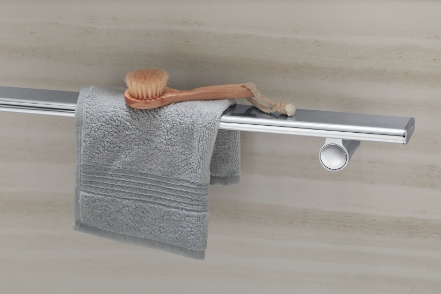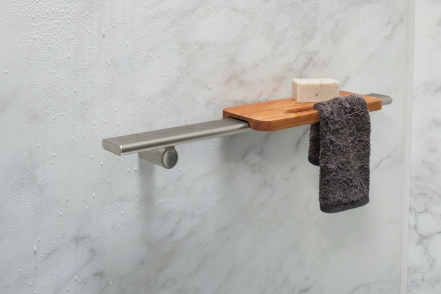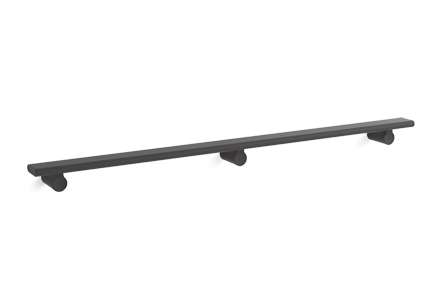 Shower Barre
Modeled after the graceful ballet barre.
Features:
Doubles as extra storage space
Provides stability in your shower
Available in 24", 36" and 54"
Options:
Details
Inspired by ballet dancers, this shower barre provides stability as you enter and exit the shower space. The polished design offers support for mobility assistance and everyday routines such as scrubbing feet, shaving legs or stretching.
Made of anodized aluminum, the barre's slim, flat profile doubles as an extra storage space. The design effortlessly coordinates with LuxStone shower walls, showerheads and accessories. The Shower Barre is designed to be easily installed with your LuxStone shower in as little as one day.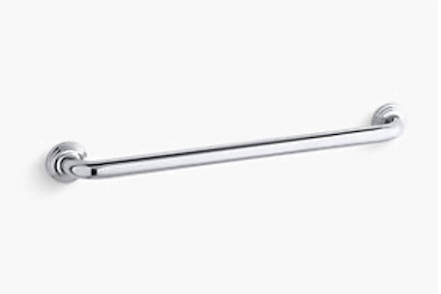 Traditional Grab Bar
Increase support and stability both inside and outside the shower.
Features:
Available in 18", 24" and 36"
ADA compliant
Options:
Details
With its smooth, rounded contours, the ADA-compliant traditional grab bar provides safe and sturdy support, no matter where in your shower you choose to install it. With a range of grab bar sizes to accommodate any space, the traditional design offers a wide handle for comfortable gripping, while high-quality metal construction ensures long-term functionality.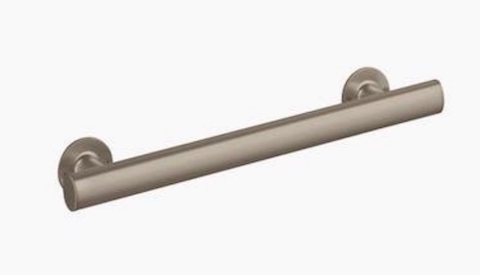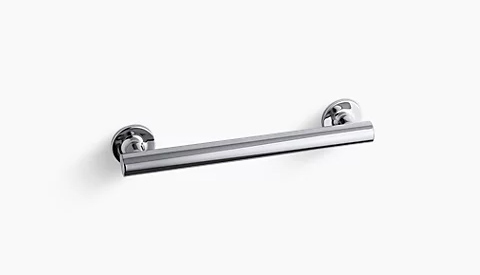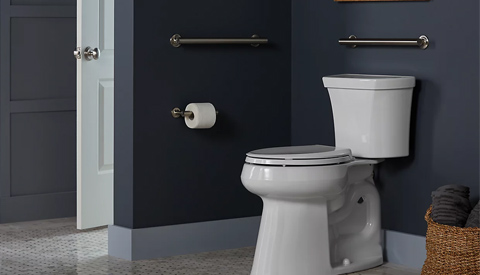 Straight Grab Bars
For wherever you could use some extra support.
Features:
Available in 12" L, 18" L and 24" L
Rust-proof and chip-resistant
Options:
Details
With a modern elliptical shape for better grip, the straight grab bar allows for confident movement in and out of your shower. Three sizes suit a variety of shower enclosure sizes, so the bar fits in seamlessly with your shower design.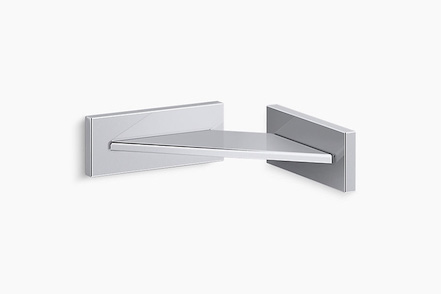 Foot Ledge
Add comfort and stability without sacrificing space.
Features:
Shaving ledge/footrest for added comfort
6-5/16" W x 5" D
Options:
Details
Take the balancing act out of washing and shaving with this sleek, compact foot ledge. Built from premium metal and finished with a corrosion-resistant treatment, this sturdy ledge is designed for confident stability. And with the option to install it in any corner of your shower without taking up floor space, you can add flexibility to your shower routine no matter the size of your shower.
Gorgeous Shower Design
We just love our shower! The gentleman who put it in was very professional. The shower is absolutely gorgeous!
Super Nice Shower Installers
The guys were super nice and did a really nice job. I love it.
A Better Shower Experience
I love my new shower. It makes that time much, much, better for both of us. I am most satisfied with the fact that it's now safer for me and my husband.
Enjoying therapeutic spray settings
The shower itself has a wonderful variety of sprays that we are finding very therapeutic. We are delighted that your products have left us with a much more visually appealing bathroom.