Shower Seating
Luxuriate in your walk-in shower with a shower seat, perfect for additional stability or a moment of total-body relaxation. Whether a moveable seat or built-in bench, shower seating elevates your bathing comfort.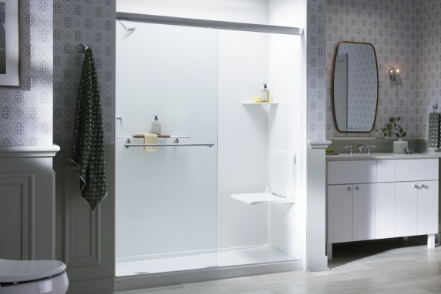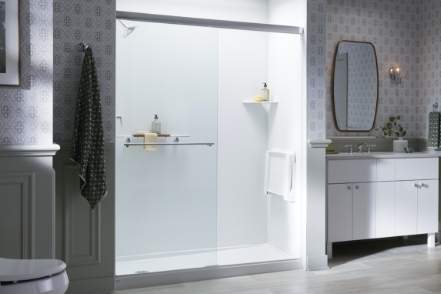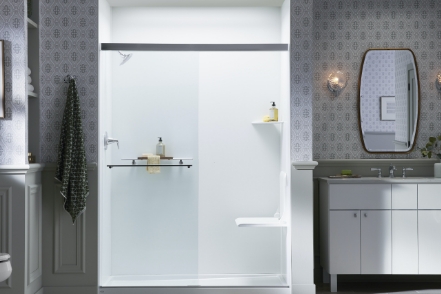 Folding Shower Seat *New
Add comfortable support without sacrificing space.
Folding Shower Seat Features:
Seat bottom folds up when not in use
Removable seat back for easy cleaning
Customizable installation height
16-13/16" x 21-⅛" x 16"
Options:
Details
Maximize every inch of your new shower with a streamlined folding shower seat. The wall-mounted seat flips down when you need a comfortable place to sit and wash or shave, then flips back up when not in use to provide more space to stand. At 21 inches wide, the seat provides sturdy support and versatility to your shower space. 350 lb. capacity.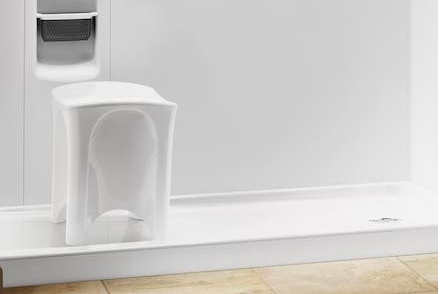 Moveable Shower Seat
Wash, scrub and shave in a comfortable seated position.
Shower Seat Features:
Integrated handles provide versatility inside and outside of the shower
Smooth, simple design makes cleaning easy
Comfortable height and ample seating area provide stability
Sized to fit perfectly in any showering space
21-⅞" x 17-⅜" x 13-⅛"
Options:
Details
Add flexibility and safety to your shower routine with this smooth, lightweight accessory. Perfect for resting your legs while you wash or shave, the one-piece moveable shower seat is lightweight and easy to clean. It's sized to fit perfectly in any showering space and can be used outside the shower as well. Handles on the sides make it easy to move, and an ample seating area provides stability and comfort.
Gorgeous Shower Design
We just love our shower! The gentleman who put it in was very professional. The shower is absolutely gorgeous!
Super Nice Shower Installers
The guys were super nice and did a really nice job. I love it.
A Better Shower Experience
I love my new shower. It makes that time much, much, better for both of us. I am most satisfied with the fact that it's now safer for me and my husband.
Enjoying therapeutic spray settings
The shower itself has a wonderful variety of sprays that we are finding very therapeutic. We are delighted that your products have left us with a much more visually appealing bathroom.