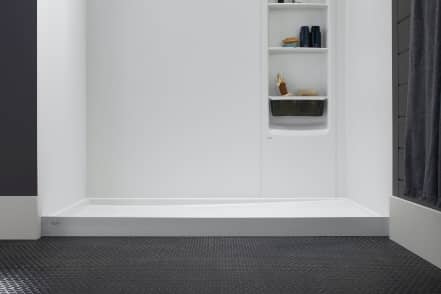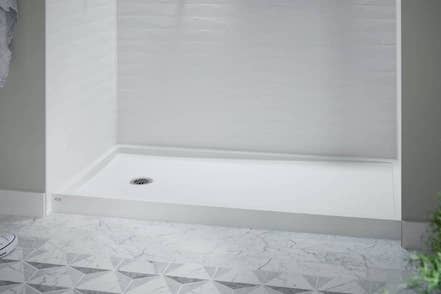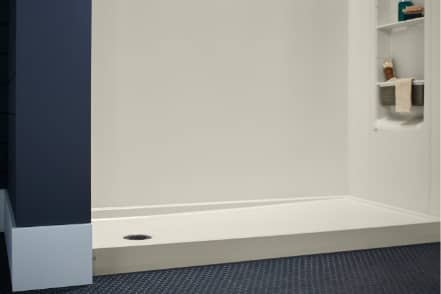 A safe step with a modern finish.
Shower Pan Features:
Barrier prevents water from escaping the shower
Low-profile look and easy entry
Left-, center- and right-sided drain options
Options:
Walk-In Shower Base Sizes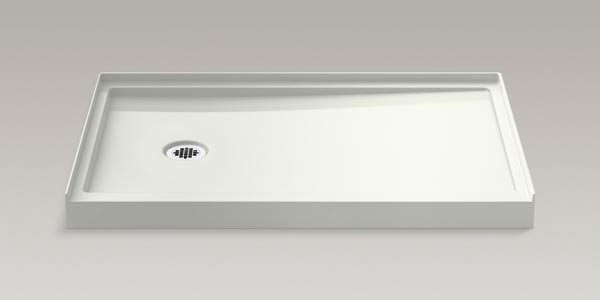 Shower Base With Left-Hand Drain
Available Sizes
L 60" x W 32"
L 60" x W 30"
L 48" x W 32"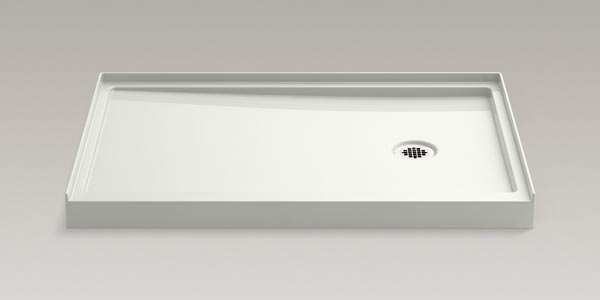 Shower Base With Right-Hand Drain
Available Sizes
L 60" x W 32"
L 60" x W 30"
L 48" x W 32"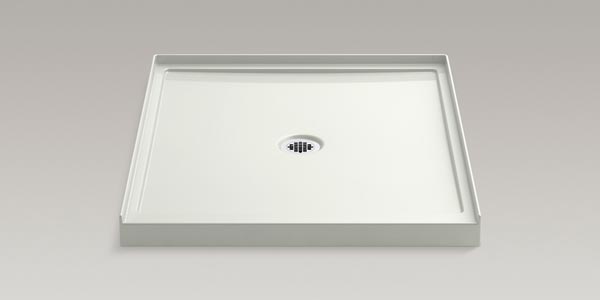 Shower Base With Center Drain
Available Sizes
L 60" x W 42"
L 60" x W 34"
L 48" x W 42"
L 48" x W 34"
L 42" x W 42"
L 42" x W 34"
L 36" x W 42"
L 36" x W 36"
L 36" x W 34"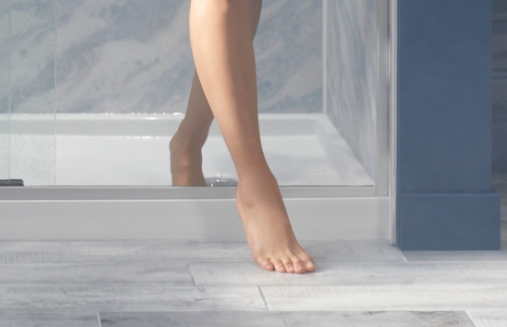 Low-Curb Shower Base
Lay the foundation for your dream shower experience with the perfect low-step shower base. With a low-threshold shower, there is only a small raised ledge, offering easy access to your shower space. A barrier along the base prevents water from escaping onto the bathroom floor.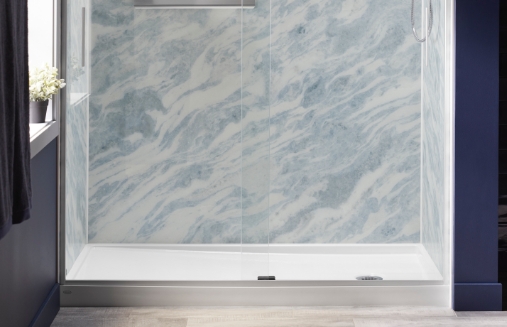 Make it Your Own
All low-entry shower base sizes are designed to work with LuxStone shower walls and pair well with each design and color. Whether for a large walk-in shower or a small shower stall, LuxStone's low-curb shower bases offer a variety of sizes, shapes and drain orientations for your unique shower enclosure. And it will all be installed in as little as one day.
Gorgeous Shower Design
We just love our shower! The gentleman who put it in was very professional. The shower is absolutely gorgeous!
Super Nice Shower Installers
The guys were super nice and did a really nice job. I love it.
A Better Shower Experience
I love my new shower. It makes that time much, much, better for both of us. I am most satisfied with the fact that it's now safer for me and my husband.
Enjoying therapeutic spray settings
The shower itself has a wonderful variety of sprays that we are finding very therapeutic. We are delighted that your products have left us with a much more visually appealing bathroom.