Shower Accessories
Customize your shower design with sleek shelving, grab bars and seating. No matter your design style or shower size, LuxStone® accessories are made to match and fit seamlessly together in your new space.
Shelving
Contain your bottles, loofahs and towels in style with recessed storage that keeps everything within easy reach. For small showers or tight spaces, compact shelving solutions maximize every inch of space to keep your shower neat and organized.
View Shelving
Stability
Increase your in-shower peace of mind with accessories designed to safely support your body. Add grab bars that offer a secure grip for effortless movement or a foot ledge for stable washing and shaving. The flat profiles of the Shower Barre and foot ledge can even lend extra storage space.
View Stability
Seating
Ideal for scrubbing, rinsing and shaving, LuxStone seating accessories add stability and comfort to the shower. The versatile Moveable Seat can be used inside or outside the shower space, while the Tresham® shower base offers a built-in seated option.
View Seating
Discover Your Dream Shower
Explore the LuxStone design gallery and get inspired to create your own customized shower space.
View Designs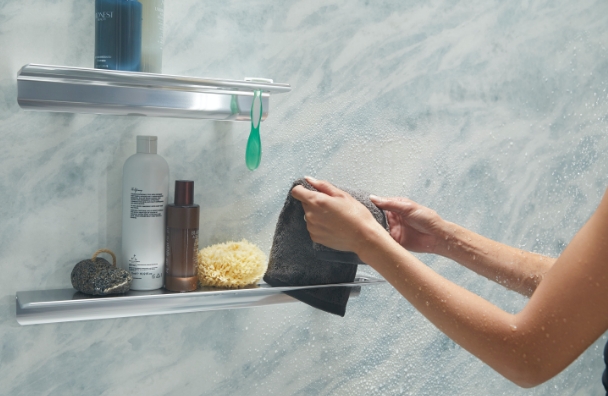 Gorgeous Shower Design
We just love our shower! The gentleman who put it in was very professional. The shower is absolutely gorgeous!
Super Nice Shower Installers
The guys were super nice and did a really nice job. I love it.
A Better Shower Experience
I love my new shower. It makes that time much, much, better for both of us. I am most satisfied with the fact that it's now safer for me and my husband.
Enjoying therapeutic spray settings
The shower itself has a wonderful variety of sprays that we are finding very therapeutic. We are delighted that your products have left us with a much more visually appealing bathroom.