Save on your KOHLER® LuxStone® shower.
Design your dream shower with a touch of luxury and take advantage of savings and promotions when you work with a KOHLER Authorized Dealer.†
Call to learn more about special offers.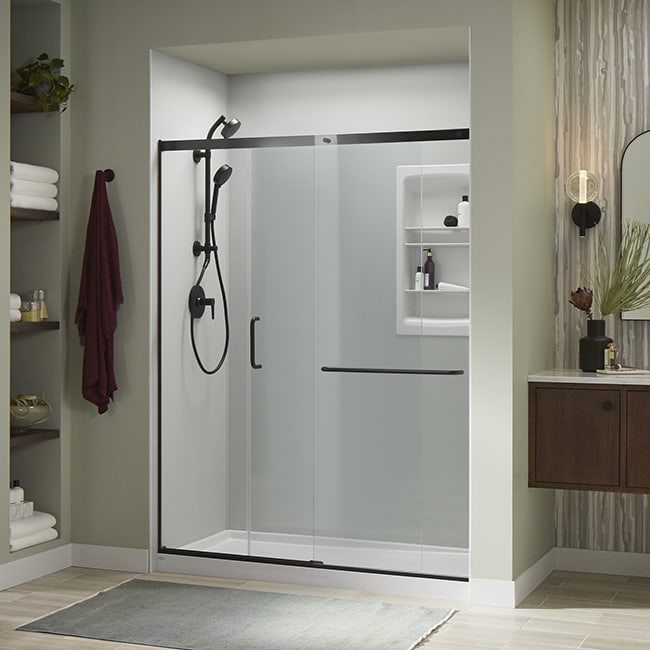 DESIGN YOUR DREAM SHOWER
Love your shower again when you upgrade to KOHLER LuxStone. Pair endless styles of walls, faucets, accessories, bases and glass doors to enjoy a completely custom shower or bath experience. The shower or bath you've always envisioned awaits. Features include:
Financing Options For Your Shower
Kohler Co. has partnered with GreenSky® to offer you even more flexible and affordable financing plans for the shower of your dreams. With low monthly payment options and special financing offers, you can purchase your new LuxStone shower on your terms.
See Financing Details
Design A Custom Shower Experience
Get inspired by our gallery featuring a variety of styles and luxury features for the bath and shower. Customize your design with our premium selection of LuxStone wall designs, faucet finishes and shower accessories to achieve the look and feel you always wanted.
View Design Options
Gorgeous Shower Design
We just love our shower! The gentleman who put it in was very professional. The shower is absolutely gorgeous!
Super Nice Shower Installers
The guys were super nice and did a really nice job. I love it.
A Better Shower Experience
I love my new shower. It makes that time much, much, better for both of us. I am most satisfied with the fact that it's now safer for me and my husband.
Enjoying therapeutic spray settings
The shower itself has a wonderful variety of sprays that we are finding very therapeutic. We are delighted that your products have left us with a much more visually appealing bathroom.