Showerheads & Handshowers
Advanced technology delivers an indulgent shower experience every time.
Explore New Styles Below
Superior spray performance with digital connectivity.
Features:
Showerheads and handshowers in a variety of styles and finishes
HydroRail®-S shower column kit with Awaken® offers height adjustability
Awaken® shower kit increases range of movement in shower
Add DTV for digital showering experience
New Faucet Experiences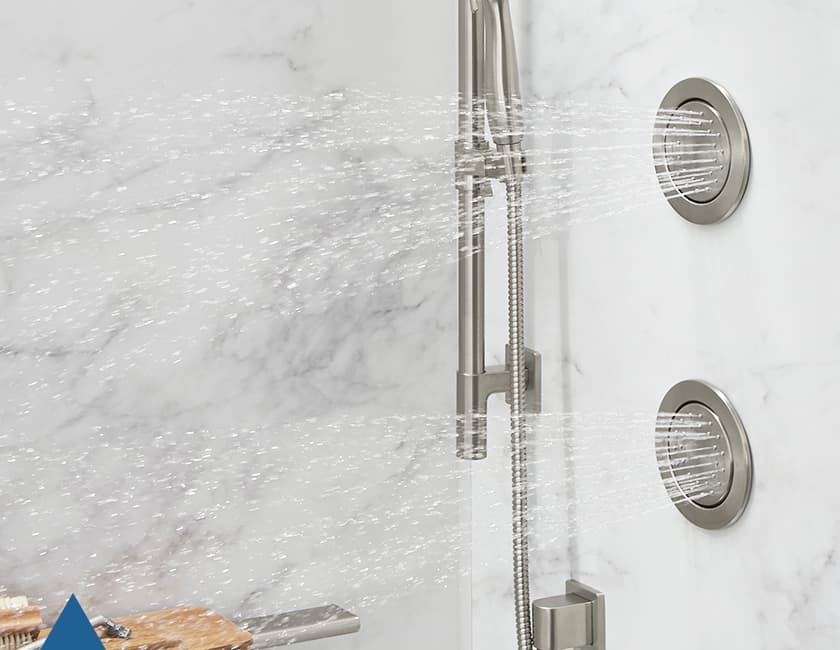 Body Sprays
Enhance your shower experience with a decadent body spray. 27 nozzles deliver indulgent soaking in a low-profile design and Katalyst® technology.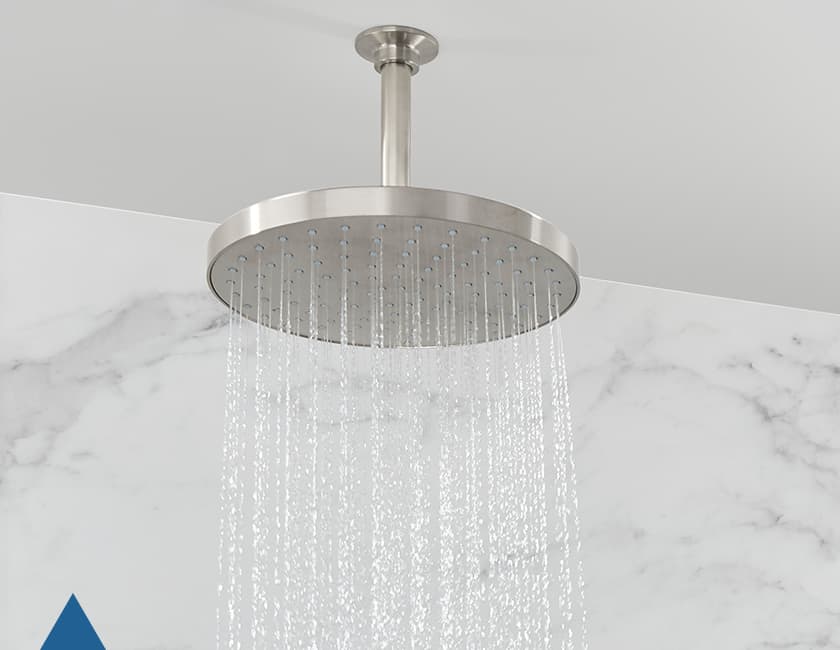 Rainhead
Bring the invigorating freshness of a summer rain to your shower. An optimized sprayface delivers wide, even coverage, simulating the experience of walking in a warm rainshower.
Showerhead Details
Outfit your shower with the finest fittings.
Customize your shower experience with showerheads, handshowers and more that range from traditional to contemporary styling. Traditional showerheads drench skin in large, full water drops, while HydroRail® and Awaken® options add a more flexible approach to showering.
Katalyst® air-induction technology maximizes every water drop and creates a richer, more intense flow of water that heightens the sensory experience. All options bear the Kohler name, meaning each piece is designed for the best in form and function.
Complete your shower experience by pairing your showerhead with a matching shower barre and glass door. Plus, your showerhead will be installed in as little as one day with your LuxStone shower.
Gorgeous Shower Design
We just love our shower! The gentleman who put it in was very professional. The shower is absolutely gorgeous!
Super Nice Shower Installers
The guys were super nice and did a really nice job. I love it.
A Better Shower Experience
I love my new shower. It makes that time much, much, better for both of us. I am most satisfied with the fact that it's now safer for me and my husband.
Enjoying therapeutic spray settings
The shower itself has a wonderful variety of sprays that we are finding very therapeutic. We are delighted that your products have left us with a much more visually appealing bathroom.