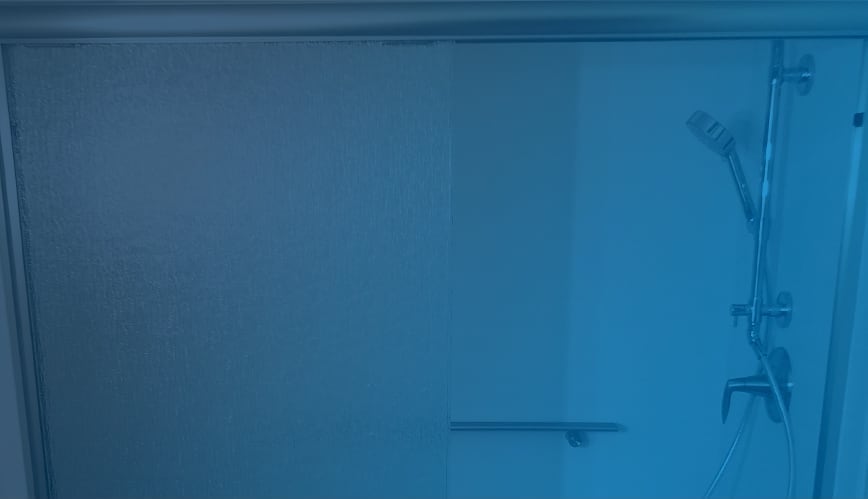 Paula's Art Deco Shower Update
Toledo, Iowa
When Paula bought her home just over a year ago, one of the first areas she wanted to update was her shower. It was cramped, outdated, and the fixtures had seen better days. The rainhead shower, installed nearly two decades earlier, produced what felt more like a light drizzle than a drenching soak.
"It had a scrunge-y old bathtub that was built in, and a shower with one of those cheap-y surround things," Paula explains. "And the rainshower didn't really work, and I hated my bathtub."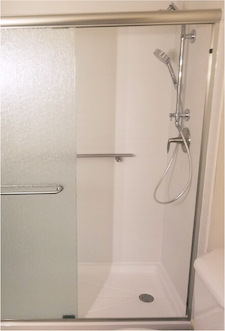 She knew she wanted a safer, more attractive design that didn't have a high barrier to enter and exit. She visited a couple of home improvement stores but only saw cheap-looking shower stalls. "I wanted something more custom," Paula says.
She was familiar with Kohler's kitchen and bath products and was delighted to discover the LuxStone® shower collection, which offered the customization and quality she had been searching for.
During her design consultation with her local KOHLER Authorized Dealer, Paula selected the pieces for her new shower and scheduled the installation. "The installation was very professional and done in one day," she says. "They were absolutely meticulous and fabulous."
"It's so beautiful and functional. The maintenance on it is practically nil."
When the installers removed the bathtub, the entire space opened up, revealing a longer and wider shower area. Designed to match her bathroom's Art Deco style, Paula's shower includes White walls, a luxurious two-outlet HydroRail featuring a showerhead and handshower, an ultra-low base, and a Shower Barre.
"I can't tell you how much I love the shower," she says. "It's so beautiful and functional. The maintenance on it is practically nil. It's unbelievable."
To clean her shower, Paula simply uses the handshower to spray any remaining suds off of the walls and door, leaving a spot-free, glimmering surface. "They don't streak, that's incredible material," she adds.
With LuxStone, her new shower routine is everything she wanted. "It's easier, it's quicker, it's definitely less cleaning, and it's very much easier to get in and out of than a bathtub," Paula says.